Donna, Certified Veterinary Technician and Branch Manager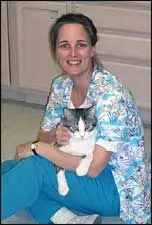 Donna is a Certified Veterinary Technician who graduated from Parkland College in 1989. She started at CherryValeAnimal Clinic when the clinic first opened in July, 1995. Donna has been a Certified Veterinary Technician and is also the branch office manager for the clinic. Donna was married in 2001 to her husband Kirk. Donna and Kirk met at church while participating in the church praise team and still enjoy doing that. She has 2 cats at home, Chester and Jinger, and also takes Boomerang home on the weekends.
---
Jocelyn - Receptionist and Veterinary Assistant
Jocelyn, a graduate of Harlem High School, has been with Animal Medical Clinic since 2001. She enjoys taking walks in any dog-friendly area with her two purebred pitbulls. Her daughter is going to school to be an Elasmobranchologist. She is a receptionist at AMC the Morsay location. Jocelyn has also completed her Bachelors Degree in sociology at Rockford University to help children who are abused.

---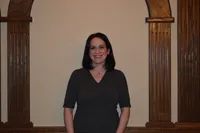 Mary, Certified Veterinary Technician
Mary graduated from Joliet Junior College in 2005 with an Associates in Applied Science. She started working at Animal Medical Clinic in May of 2005. Mary's pet family includes two dogs, Amelia and Hope, and five cats Kitta Boo, LunaTuna, Buster, Kateri, and Pheonix, a turtle and a chinchilla. When she's not with her animals, she likes to read, grow houseplants and watch movies. Mary can't wait to see you and your animals at the clinic!

---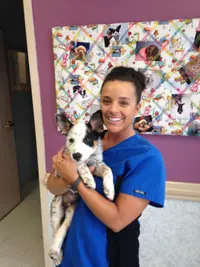 Chandra, Certified Veterinary Technician
Chandra has been working at Animal Medical Clinics as a Veterinary Technician since July of 2013. She moved here from Nebraska where she had worked as a veterinary assistant for 18 years prior. Chandra loves all animals but she fancies herself a Cat-fanatic! She has 4 permanent resident kitties at home and seems to foster any that show up at her door as well!.












---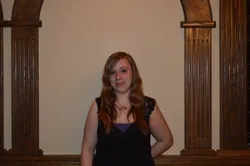 Heather,
Certified Veterinary Technician
Heather is a 2017 graduate from Rockford Career College. Heather has been with Animal Medical Clinics since 2013 where she started as a carestaff member and has worked her way up to a certified technician. In her spare time she enjoys taking her dogs hiking.
---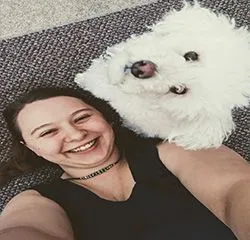 Angelica,
Veterinary Technician
Angelica graduated from Rockford Career College in 2018. She loves being outside hiking, camping, and hanging out with friends and family as well as the family dog, Loki. She also loves going to community events with her boyfriend. She has enjoyed taking pictures for many years.
---
Andrea - Certified Veterinary Technician
Andrea graduated from Parkland College in 2004 with an Associates in Applied Science. She has been working for Animal Medical Clinic since October of 2007. In her spare time she enjoys fishing, camping and rollerblading. Andrea has a dog and 3 cats.
---